Infrastructure designed for life science research
Inspired by life science innovation and led by purposeful design, Lab 29 is Vancouver's only purpose-built laboratory and office building in the False Creek Flats neighborhood.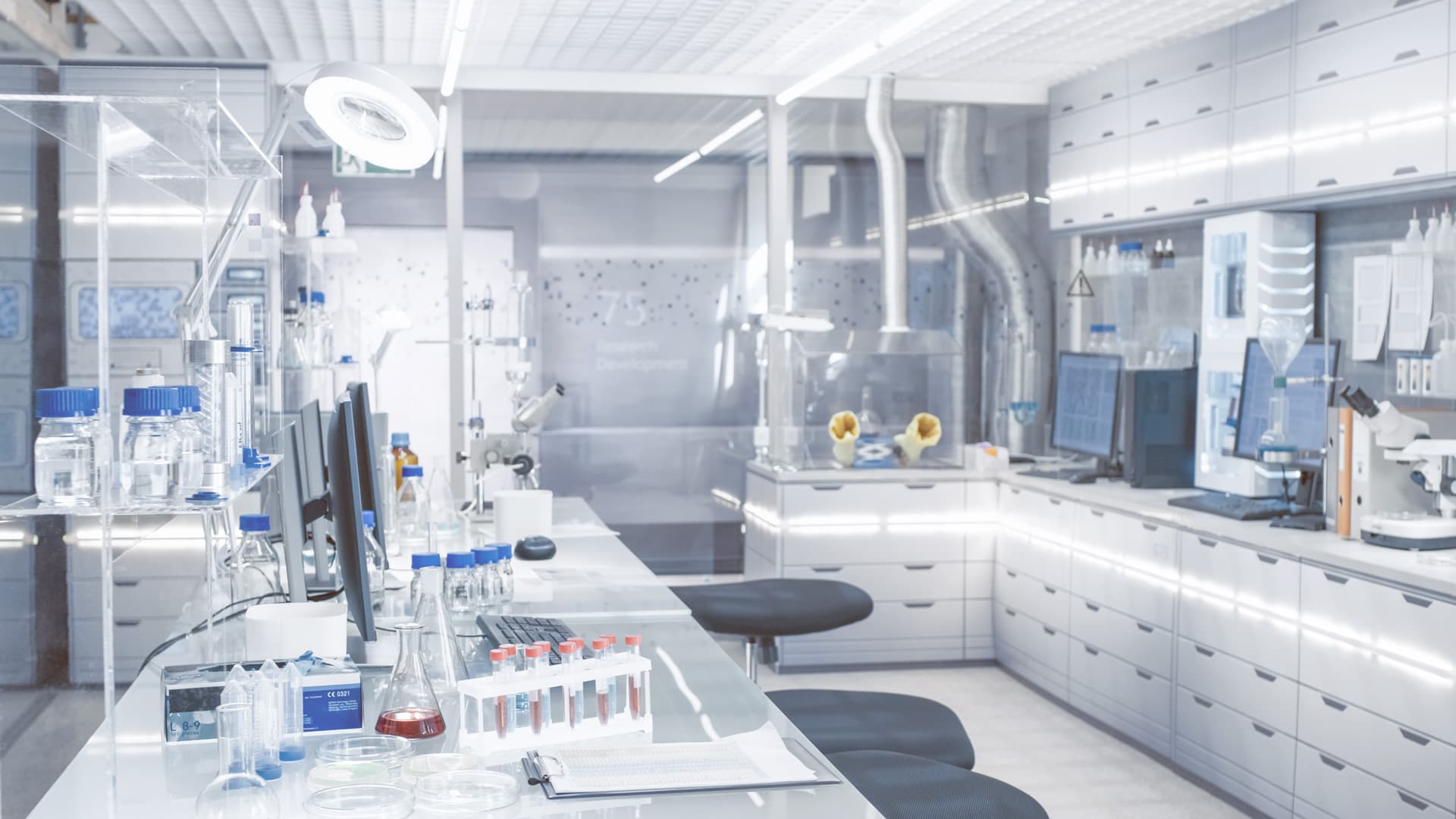 Ceiling Height
Floor-to-floor heights of 14'6″ on Levels 2-8, and 18′ on Level 1
Freight Elevator
4,500 lbs freight elevator from P1 – L8
Live Load
Minimum 100 PSF for both lab and office
Core/Chase Shaft Exhaust Space
Individual lab riser ducts provided to each floor for future lab exhaust connections by tenant.
Typical Bay Spacing
35 ft long and 33 ft wide
Roof
100 PSF live load on L9 roof with a 12′ high roof screen
Typical Floor Plate
31,000 SF Gross
Slab & Deck Vapor Barrier
In place concrete floor slabs
Loading Area
6 grade level loading bays with a minimum 13'6″ clear height & a dedicated freight elevator
Exterior Door & Core Hardware
Commercial grade door hardware and access control provisions
Mechanical Specifications
Air Handling
Lab areas designed with 10 ACH. Complete with associated MUA system.
Power
Blended power output of 10 watts/SF
Backup Power
1,300 kW Non-Life Safety backup power generator with separate 750 kW Life Safety generator
Shell Fire Protection
Fire protection system designed to meet building requirements
Utility Risers & Piping Systems
Sumps and upgraded domestic water services on each floor.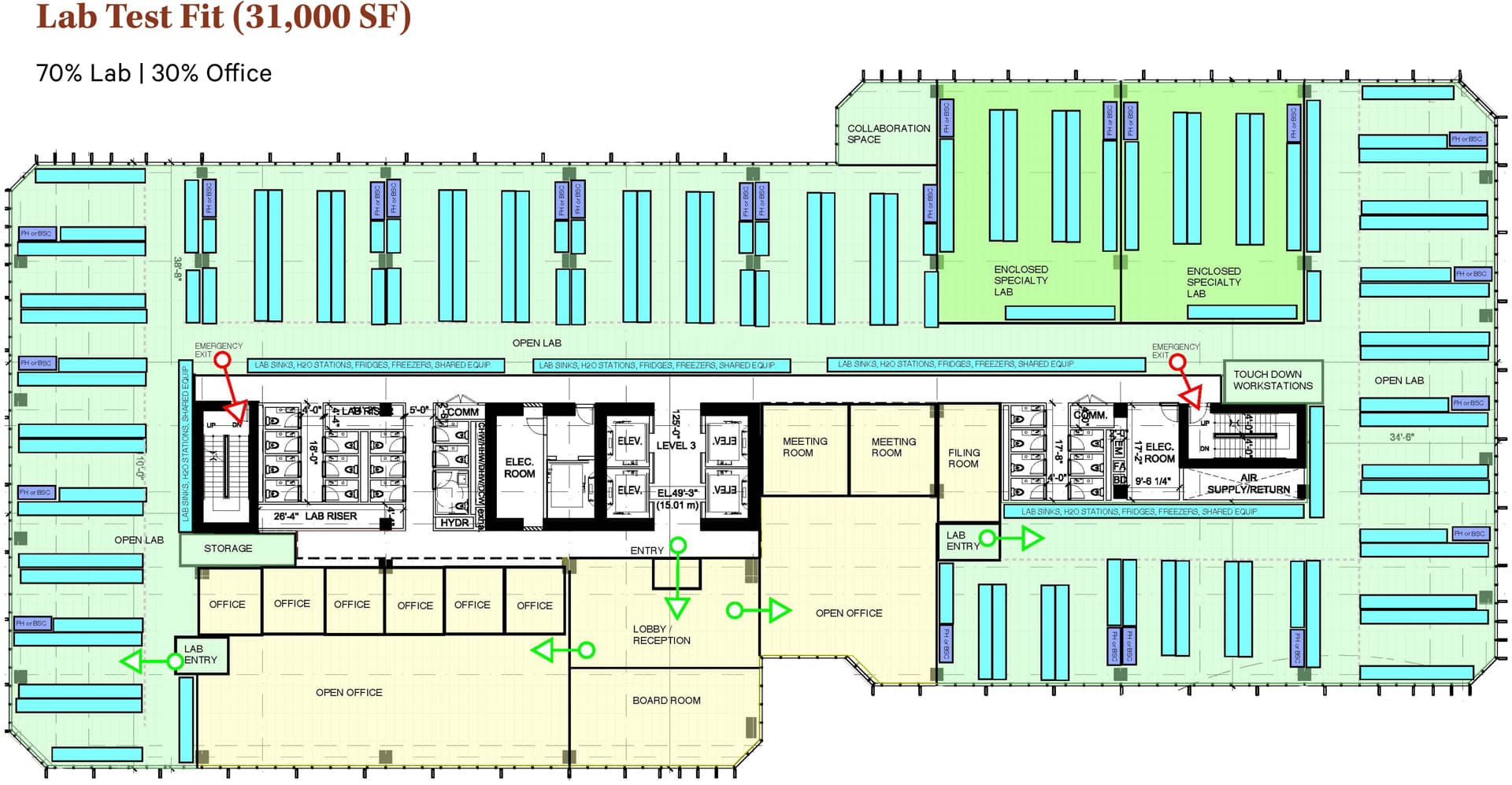 Be part of Lab 29's future.
Sign up below to receive the brochure and exclusive
information about what Lab 29 has to offer.