Over 45,000 SF amenities for
tenants to thrive where they work
Lab 29 will allow newly emerging local and global life science companies to grow and flourish in one of Vancouver's most innovative buildings.

Storage Facilities
17,000 SF – modular sizes available in the underground parkade with access to freight elevator. Optional conversion to dry/cold other specialty storage by tenant
End of Trip Facilities
6,100 SF – includes showers, change rooms, day lockers, and secured bike storage
Parking Stalls
338 – secured underground parking stalls at a ratio of 1.42 per 1,000 SF
Programmed Lobby
2,300 SF – building concierge and security desk, informal seating areas
Common Rooftop Sky-Garden
10,000 SF – outdoor space available to all the tenants featuring unencumbered panoramic views
Building Gym
2,500 SF – modern health and wellness facility with access to outdoor space
Rooftop Conference Centre
1,300 SF – bookable conference centre with full tech stack A/V and catering facilities
Retail
6,000 SF – food service and other complementary retail on the ground floor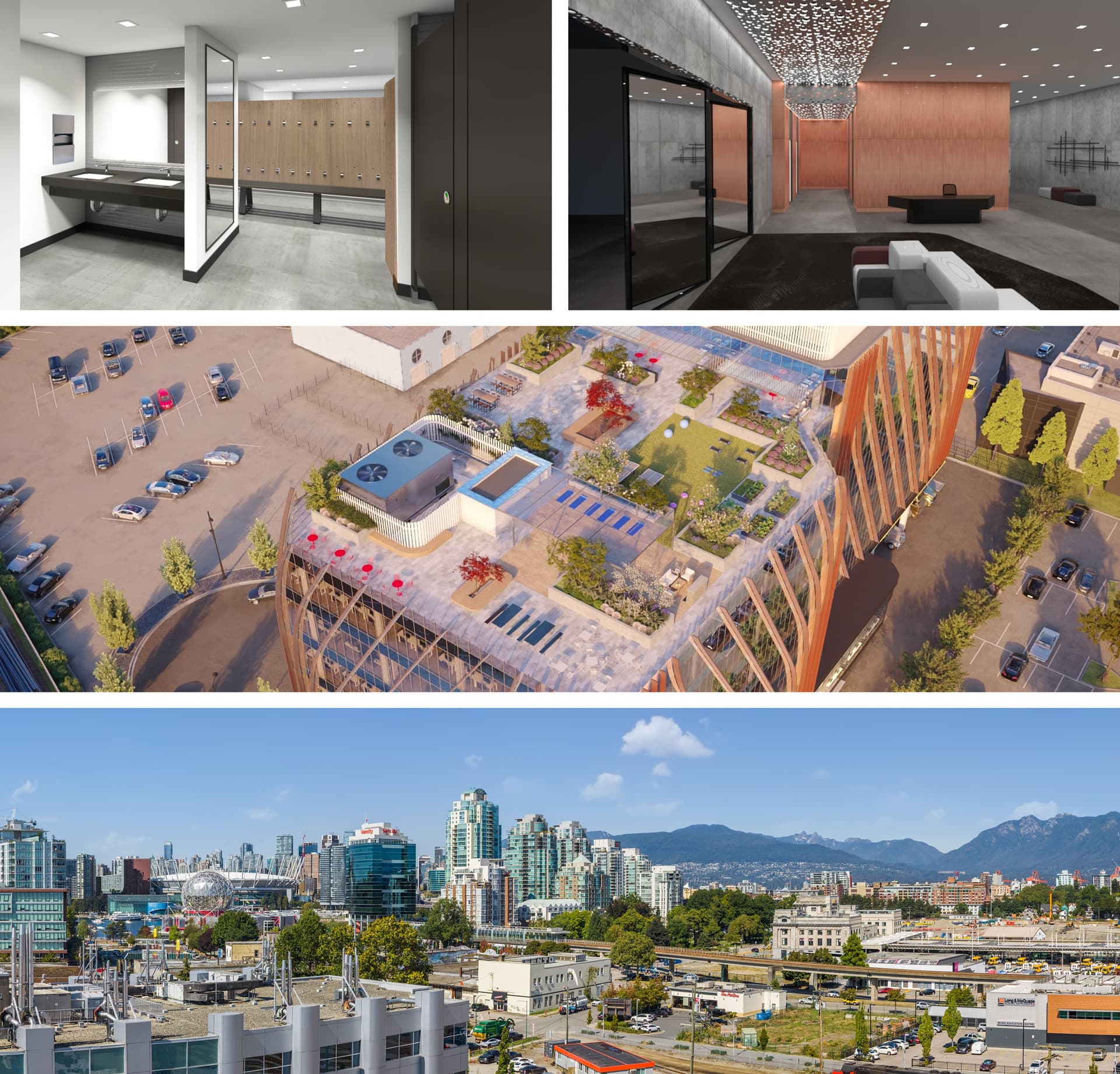 Be part of Lab 29's future.
Sign up below to receive the brochure and exclusive
information about what Lab 29 has to offer.