RISE Above Your Competition in Calgary's Fastest Growing Industrial Park!

OPPORTUNITY
RISE at Point Trotter sets a new standard for best-in-class construction and operational efficiencies. Building B offers the first 28' clear industrial condo development in the greater Calgary market, with Building A built to 26′ clear. Thoughtfully designed by Beedie to accommodate a variety of industrial ownership opportunities, each building is comprised of industry-leading warehouse space ranging from 7,097 to 9,480 SF. Each state-of-the-art unit includes dock and drive-in loading, ESFR sprinklers, 200-400 amp power, structural steel mezzanines, elegant window glazing, and more.
RISE to the occasion and take advantage of this rare industrial ownership opportunity at Point Trotter, Calgary's fastest growing industrial park!
LOCATION
Point Trotter is Calgary's most exciting and rapidly expanding southeast submarket, master-planned by the City of Calgary with transportation and logistics being front of mind. The Park has quickly established itself as a significant distribution hub within the Calgary area and is situated directly adjacent to key transportation nodes offering efficient ingress and egress for its resident businesses. The location boasts immediate access to Glenmore Trail, 52nd Street SE and Stoney Trail ring road, and is just minutes from Deerfoot Trail SE.
PUBLIC TRANSPORTATION
There are five individual Calgary Transit bus stops located within walking distance of RISE, offering businesses who require easy access to public transit ample availability. Route 149 – Point Trotter Industrial offers a link to Calgary's primary public transit network through the Heritage LRT Station, with service Monday-Friday to accommodate business hours.
OCCUPANCY DATE
Building B: Move-in Ready
Building A: Q1 2024
AMENITIES
RISE at Point Trotter benefits from easy access to a variety of employee amenities and restaurants within a short drive. Additionally, Deerfoot Meadows shopping centre, situated within a ten-minute drive from the property, offers a variety of restaurants and retailers including Canadian Tire, Wal-Mart, IKEA, Costco, Starbucks and Tim Hortons. Also easily accessible is McKenzie Towne Centre, which includes restaurants such as The Keg, Earls Kitchen & Bar, Cora's Breakfast & Lunch and Boston Pizza. Immediately within Point Trotter, Canadian Pacific Calgary Intermodal facility, Amazon, Home Depot, Sofina Foods, and Electrolux are just a few prominent neighbors.
POWER
200 amps at 347/600 volts per bay
LOADING
Dock door (8'6"x10')
Grade door (12'x14')
Various loading configurations
CEILING HEIGHT
Building B: 28' clear
Building A: 26' clear
LIGHTING
High efficiency LED fixtures
INTERIOR WAREHOUSE
A minimum of two 6'x6' skylights per bay with interior walls painted white for greater illumination
FLOOR LOAD
500 lbs/SF live load warehouse floor load capacity
SERVICE PLUS
12-month warranty on all material and workmanship defects from the date of substantial completion
MEZZANINE
Structural steel mezzanine complete with guard rail & designed to 100 lbs PSF floor load capacity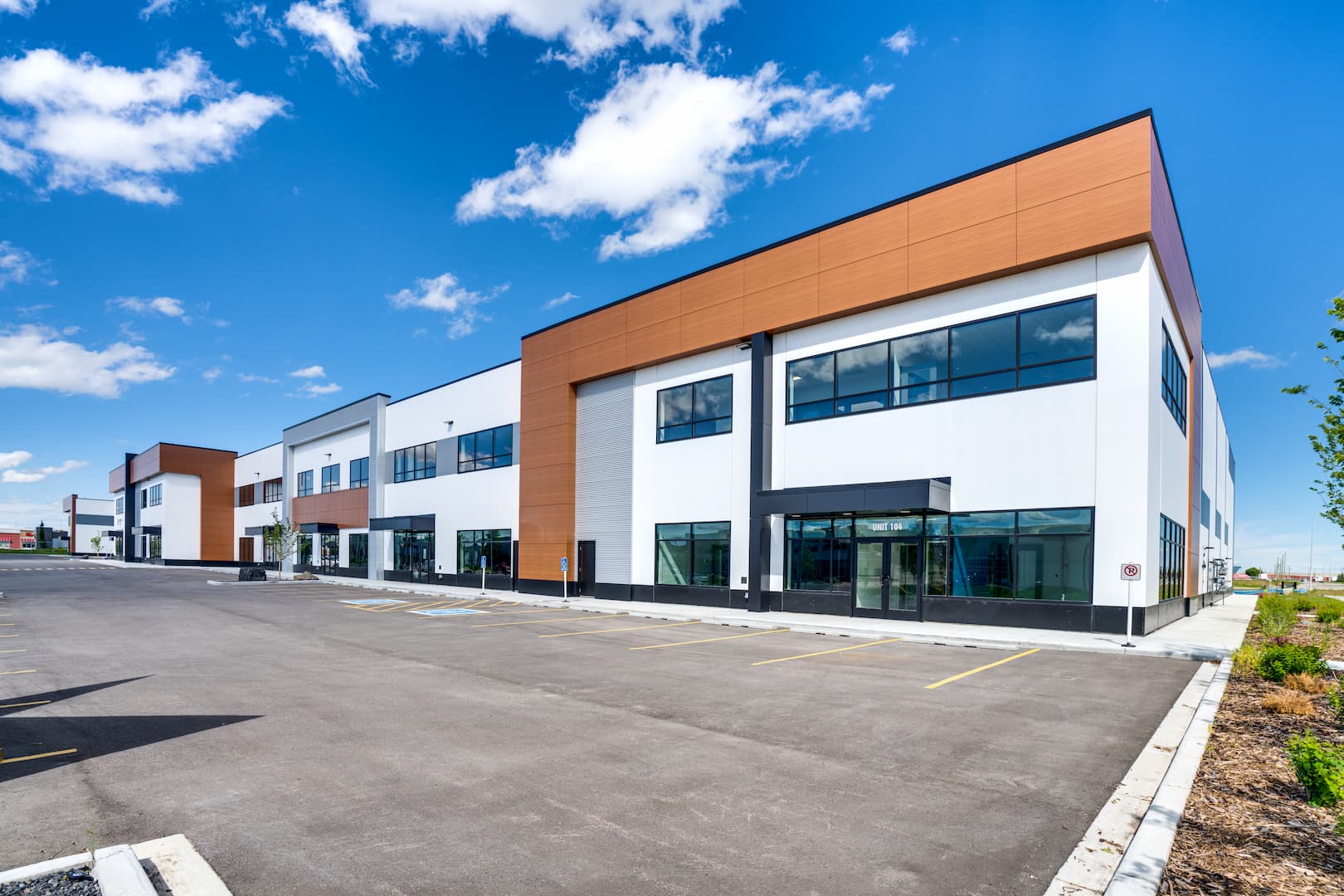 CONDO PROGRAM OVERVIEW
The industrial condominium ("condo") ownership model is well regarded and in high demand in both British Columbia and Alberta. Having successfully completed more than 50 industrial condo projects, Beedie has a long track record of award-winning developments and very satisfied clients. For small to medium-sized businesses, condo ownership provides the opportunity to own commercial real estate in a professionally managed development. This allows for excellent maintenance of the real estate asset and carefree ownership for the operating business, while building equity. From the selection of the site location to the completed development, every aspect is carefully considered. Beedie projects are designed and constructed to provide owners with high-quality, efficient, well thought-out units. Over the past decade, Beedie has worked with local businesses and watched them grow – from being tenants, to purchasing their first condo unit, to owning multiple condo units and eventually, developing custom built-to-suit facilities. This is one of many reasons why Beedie is committed to the industrial condo program and developing these state-of-the-art projects across Canada.
ABOUT BEEDIE
Since 1954, Beedie has combined innovation and craftsmanship to bring new possibilities to life. Today, we are one of Western Canada's largest industrial and residential developers, having completed more than 35 million square feet of new development. Our integrated structure allows us to implement the highest construction and design standards, and our legacy of relationship building enables us to deliver projects that drive commercial value. As Beedie grows our operations across North America, we have industrial building opportunities available in British Columbia, Alberta, Ontario, and Las Vegas.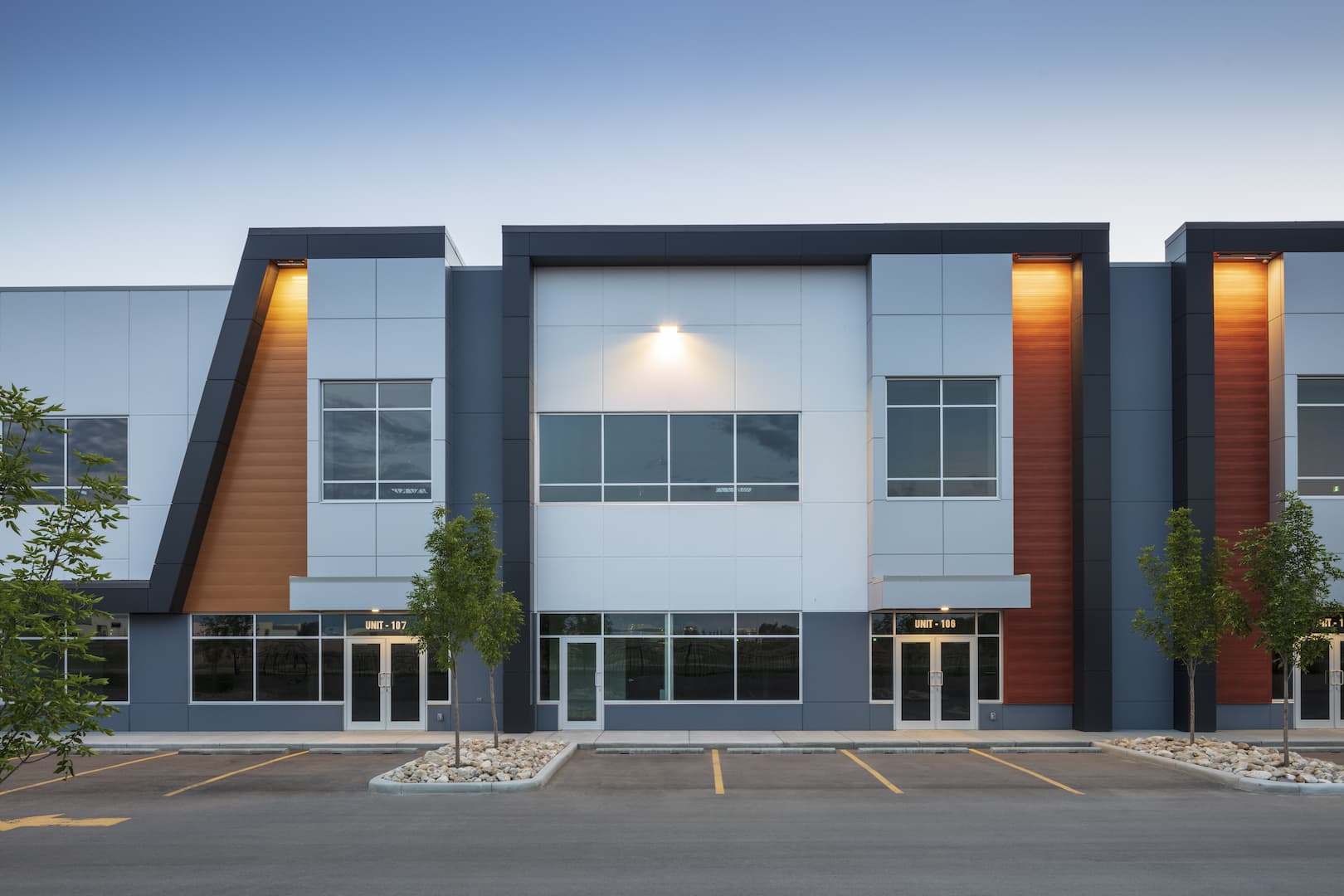 RISE to the occasion and register your interest today!
Once registered, our listing team will be in touch with the brochure and other exclusive project information.